Franny Arrieta is a modern woman of 23. As a Youtube Personality and Singer Songwriter she isn't shy about sharing her sensitive thoughts, most personal experiences, and hardships with a large audience. She speaks on her health journey regularly, posing as an advocate and touchstone for body positivity in younger women. During the Global Covid-19 pandemic we tuned in with her to see what time in Isolation was like away from her close-knit social circle and on how she continues to evolve on her platforms as an artist and entertainer.
Have you been writing a lot of songs during isolation?
"I am writing songs, but a lot of them come from my poems. I like writing poems, it helps me structure a song better. My brain starts going all over the place. I have been writing. It's been opening me up creatively too."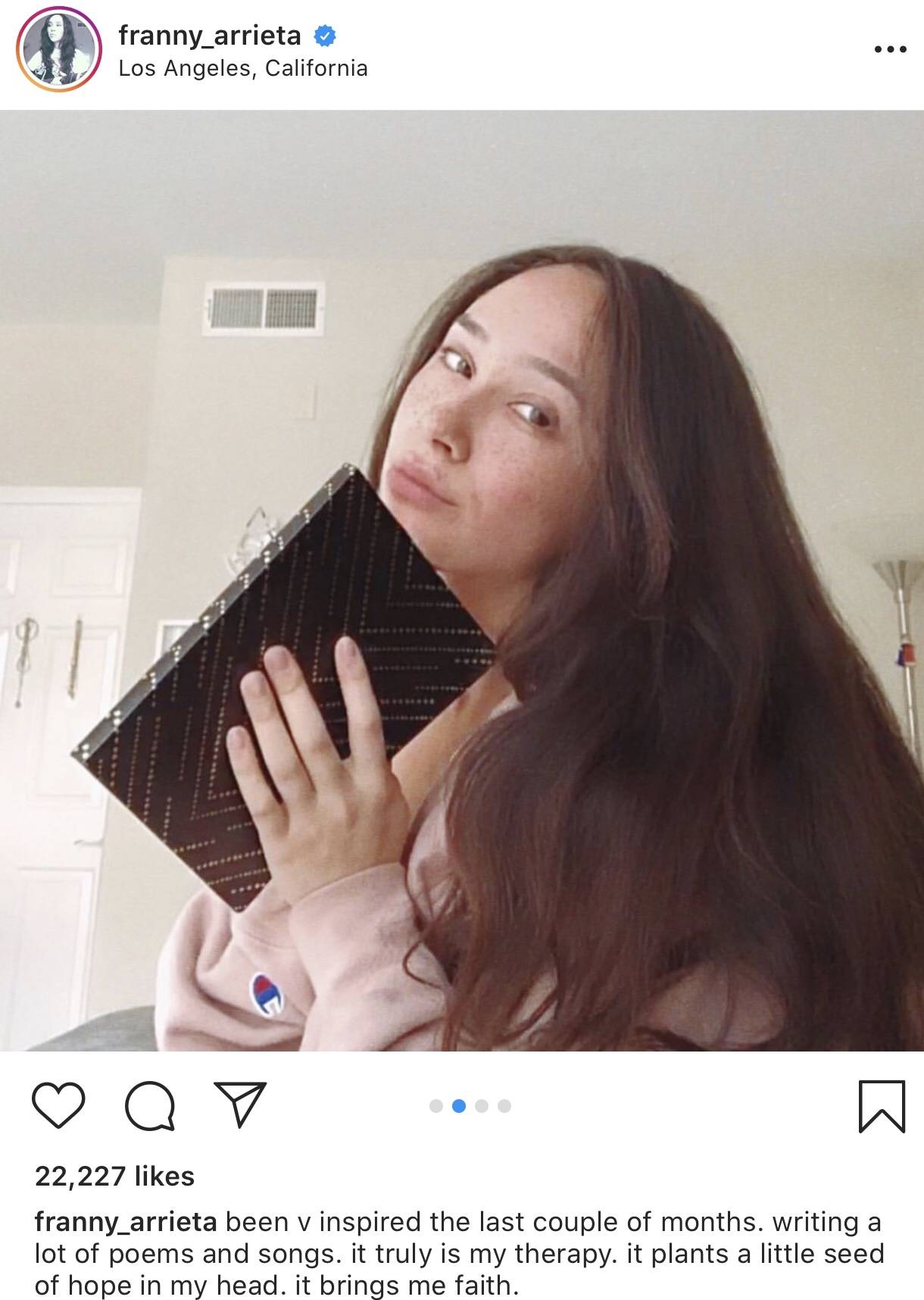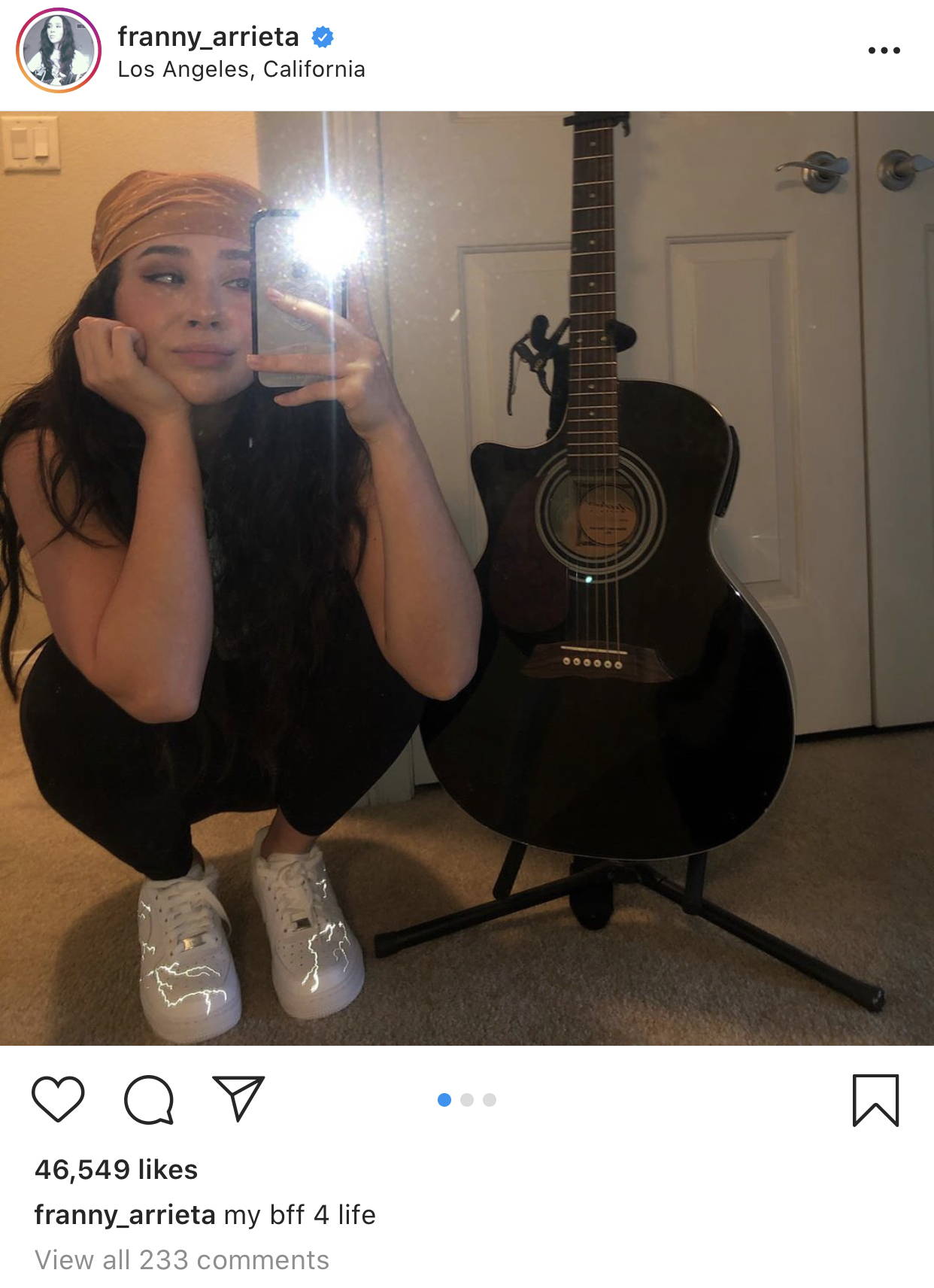 Are your songs all personal? OR Do you play with fantasy?
"No it's all been pretty personal. I've been  trying to write a lot more personal so the songs that I've been writing have very specific details. So if someone heard it they may know it's about them. Some of the stuff could be more elaborated in song writing. All of it is very much real. I don't really make up scenarios."
Can you comment on Social Media and Image?
I won't say people were ever commenting negatively on my body. All my life I've been generally thin- I've always been an athlete. When I moved to L.A I wasn't as active as I was in high school. Seeing that change in my body and knowing I wasn't in a healthy place, I just didn't feel good about myself. And then seeing my body and other girls on social media with beautiful bodies. Some of them are natural, some of them aren't. And in L.A you feel like you need to keep with it all. My mental state through all of this has improved a ton because I've accepted what my body looks like on a healthy lifestyle. This is what I'm supposed to look like. Feeling strong, feeling healthy. I have tried to make my body look the way it was when I was 18 but things change. I'm a very healthy eater and I workout and this is my body. This is what people should try to accept. That's the biggest thing I try to push for with young women. All people are so different. I can't compare myself, it's impossible. The biggest thing is being honest with young girls. So when they look at those girls, they don't assume 'I'm so unlucky I wasn't born like that, Im so unlucky I don't look like that'. Just letting young girls know what is and isn't natural. Honesty is the best thing when young girls look up to you."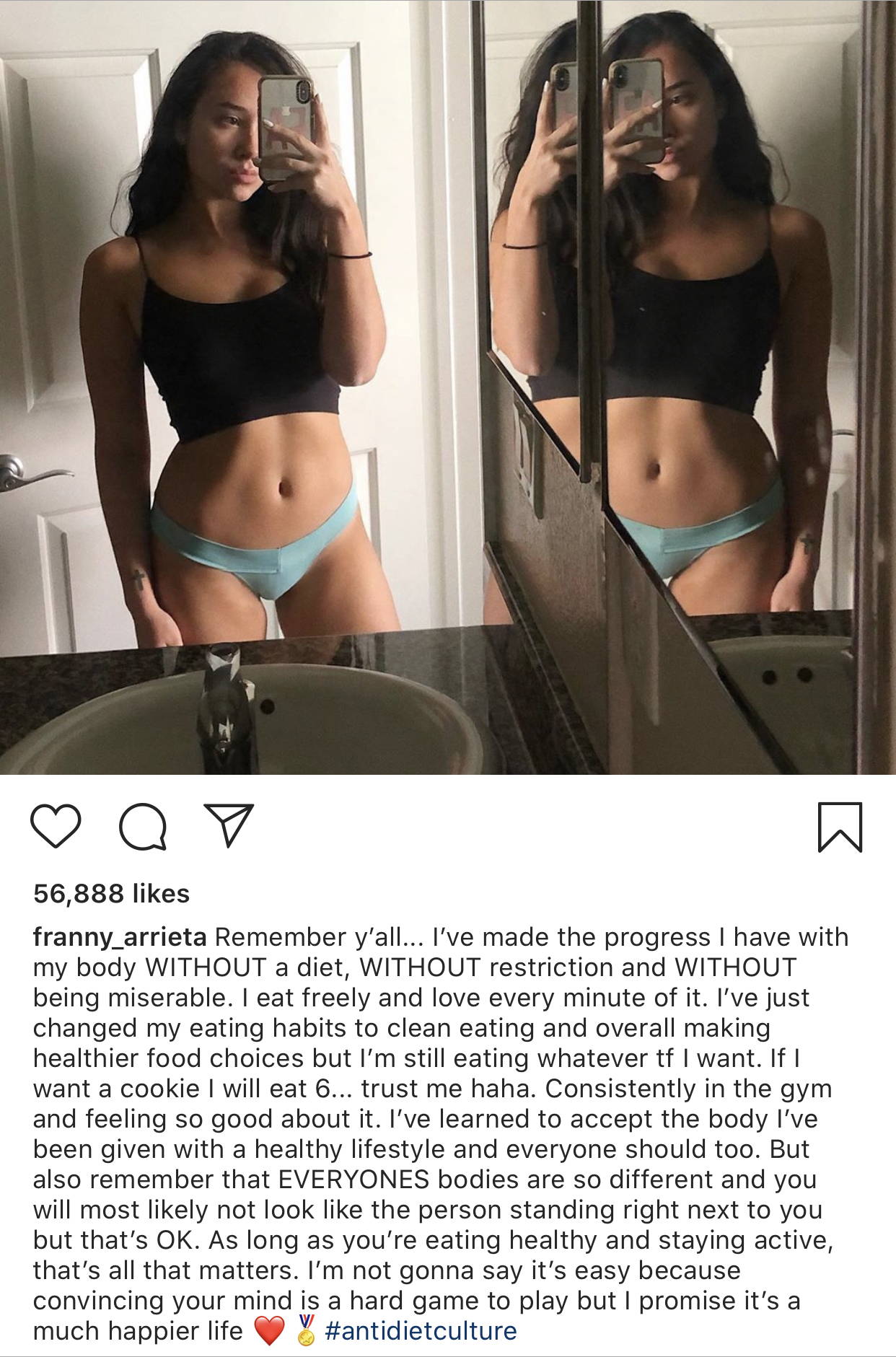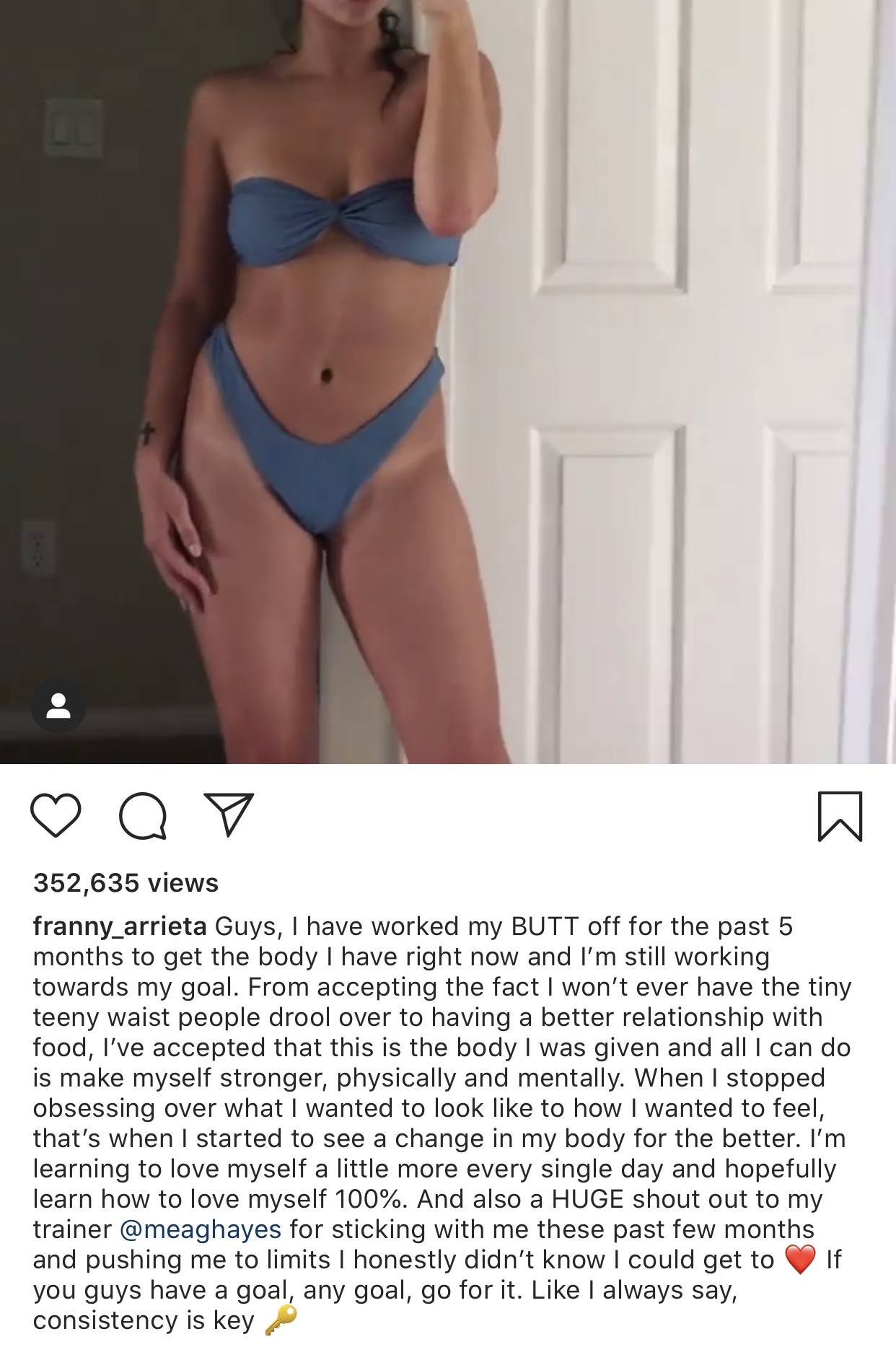 Do you get positive feedback from people?
"I always get messages from girls saying I inspired them to work out. The biggest thing that happened was last year when I started working with Megan (@meaghayes) and posting a lot with her teaching me work outs. At first she was only doing only in person training, and then she started doing online courses. She slowly gained online clients from me posting. Those clients said to her 'Franny inspired me to take care of myself'. The fact that I inspired ten to fifteen people to work with my trainer. It makes me so happy. I do have thousands of people always watching my every move on the Internet. Whatever I do post, I want to do it for me, I learned that my health is most important, I learned that I want to be selfish in that way. I think if you have a platform you should be preaching good. I don't feel a pressure to do it because this is who I am."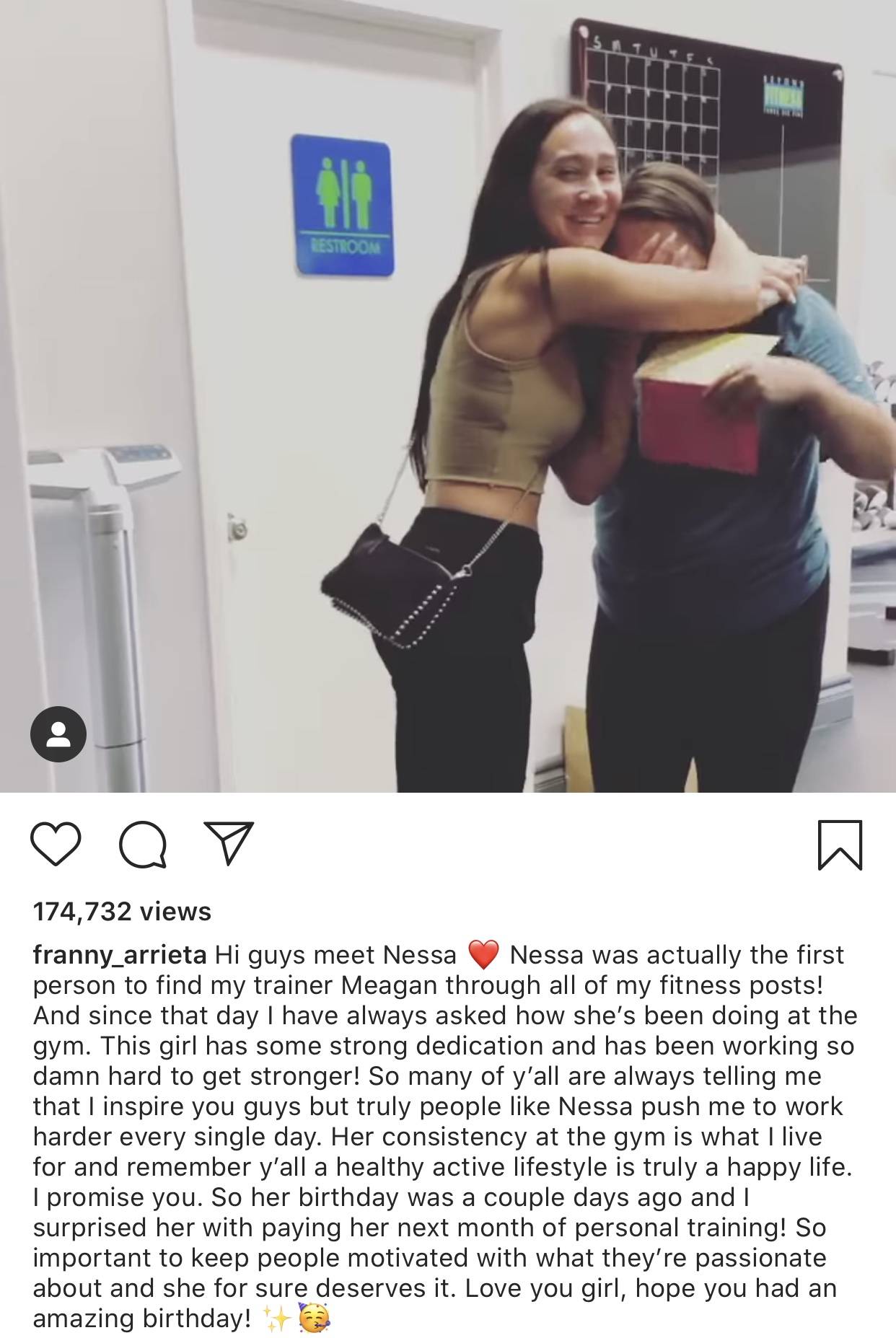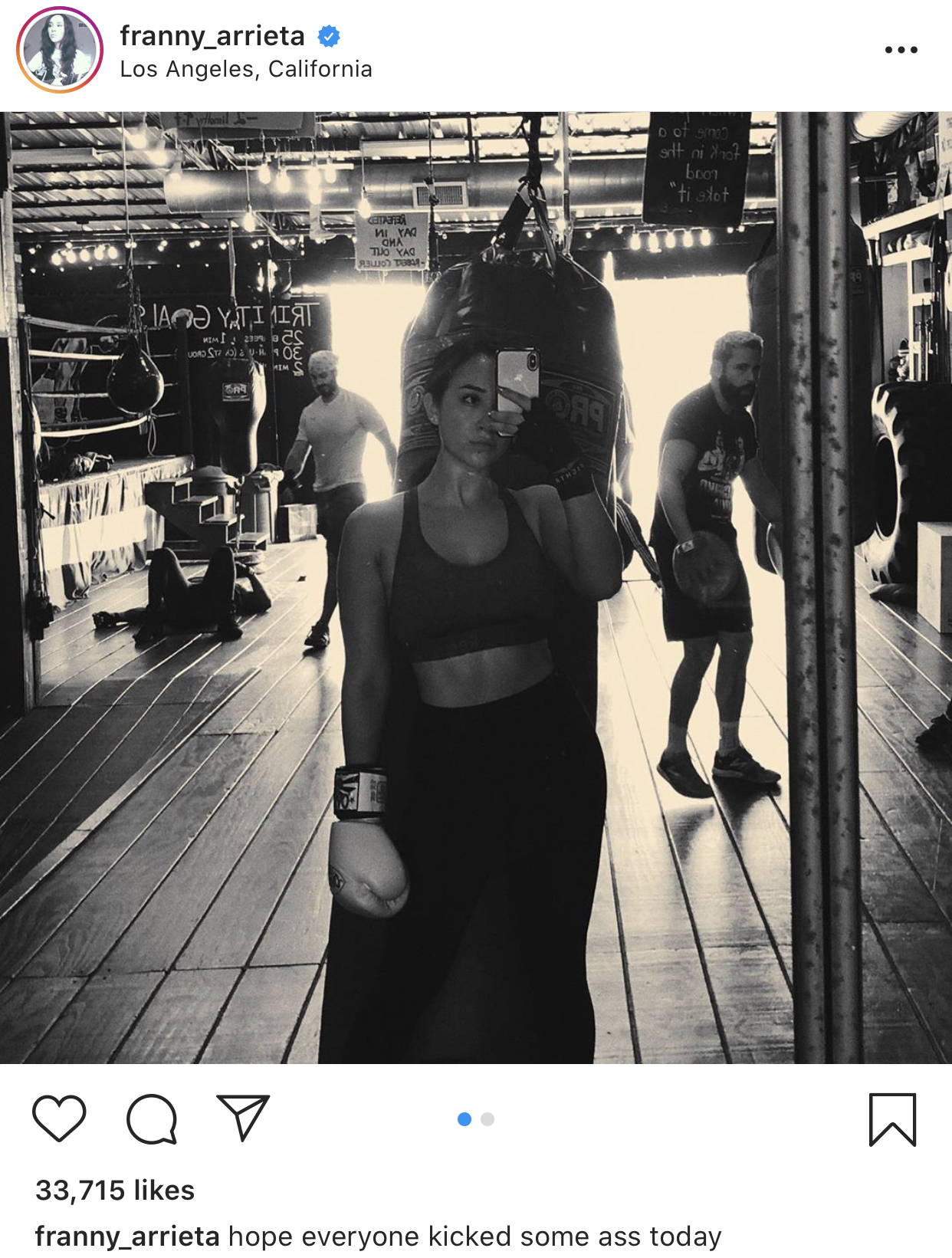 Do you feel okay being alone and spending time with yourself?
"I love being around my friends. Having those energies around me, all that good stuff. But I think this isolation has taught me that I can be alone. When night time rolls around, I lay in my bed, wind down, and write. It's taught me that alone time is very necessary and very important. Me and my friends, we're all nocturnal, we're night owls. When we hang out we hang out late. I'm home now and I can focus on myself. Am I going to want to stay home more often? It's possible. I'm happy that I have more time for myself. I never have made so much time for myself. I did have my own mornings but nights were always filled. Now I like being alone."
Do you feel creative responsibility to put out new media for your audience?

 
"I do feel responsible to put out content. I want to entertain people. Wether its me singing, posting a funny video, I feel like I'm here to make people smile and make others feel good about themselves."
If you could leave anyone with something you live by, a remark, or a reflection?
I've been living by this for years. Don't ever die wondering. I don't like what if's. If I'm going to try to do it I'm going to do it. I'd rather live with knowing it didn't work out than a 'What if it did work out?' Go for it. Don't live or die wondering if something could have happened. Whatever your dream is, do it."